After choosing the products you want to order and adding it to SHOPPING CART you have to do these steps below to place your order successfully.
When you have finished adding items products, you will click SHOPPING CART section on the top right of the page (as illustrated below). If you do not want to buy more products, please click the CHECK OUT button.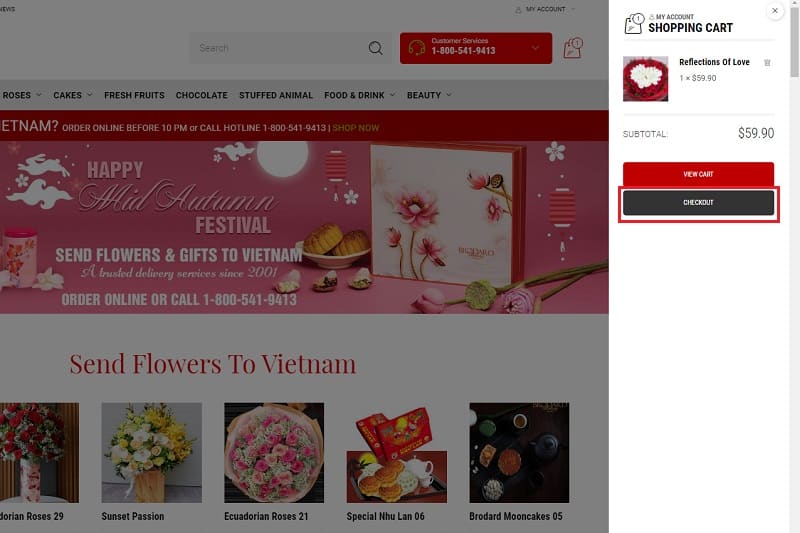 After click the CHECK OUT button, you will be taken to the page (as two picture showing below, please pay attention 3 highlighted parts are circled in red color (like the picture show)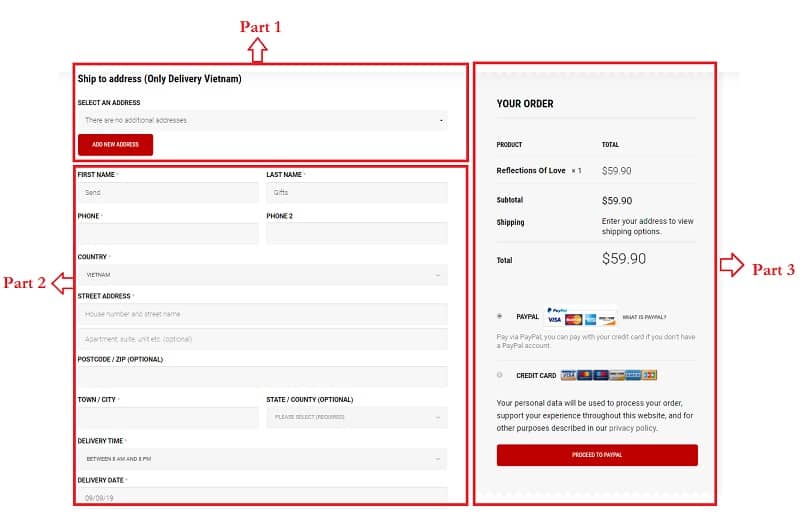 Part 1: This is the section you will give us exactly the information of receiver. There are two cases you need to consider.
Case 1: If you are a new customer and log in after successful registration you will see your information (billing address) in the part 2 when you click to check out. Therefore, you need to update the receiver information by click to the button: ADD NEW ADDRESS and then you will see a pop-up to enter recipient information (as illustrated below).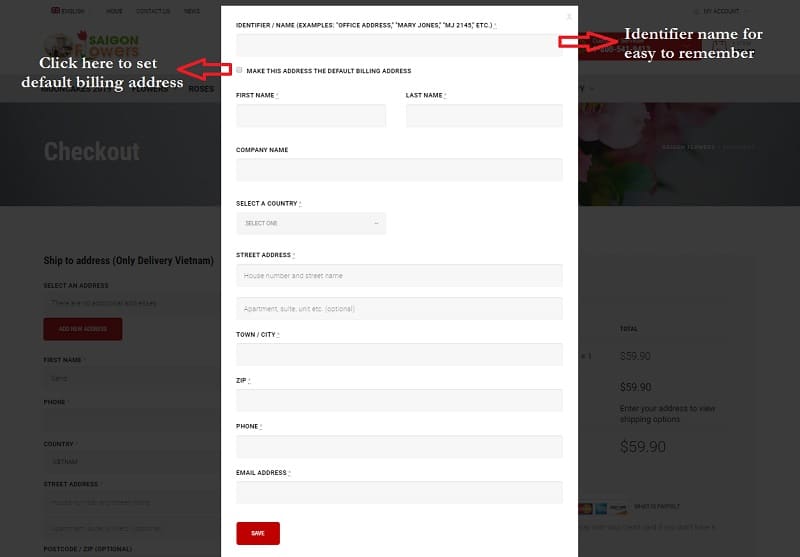 Case 2: You are an old customer had ordered before, you just need to click check box address because the previous recipient information will be saved in this box. Except in case of giving gifts for new receiver you need to add new recipient information like case 1.
After typing and save the receiver information , the information of part 2 will be changed as your disposal.
Part 2: This is the section shows receiver information after you completely typing all information in case 1 or 2.
Part 3: This is the short section shows product information, amount and payment method that you want to choose.
You will take a look all information and move to Part 3 to process payment. There are two ways to make the payment:
Pay via PayPal, you just click PROCEED TO PAYPAL and then log in to your Payal account and make a payment.
Pay with your credit card: you have to fill in all information includes credit card number, expiration date, 3-digit security code.
Sincerely thanks!